Holidays for two or with family in a nature cottage in the heart of Sologne.
The cottage is located in the countryside, less than 3 km from the village by road or paths, 20 minutes drive from Lamotte Beuvron, Ferte St Aubin or Sully sur Loire.
Comfortably installed in an independent building turned to nature you can enjoy the Sologne. (more than 2 wooded hectares not enclosed and a pond at the disposal of our hosts). With a surface of 130m ² livable the lodging will accomodate up to 8 people. The bedroom, the bathroom and the ground floor facilities are designed to accommodate people with disabilities or reduced mobility. On the floor the two rooms with each room of water and wc look at the Sologne. On the spot, we will have at heart to inform you on the numerous facets of our region and to make your stay pleasant.
Stay in Sologne, week or weekend, in gite at 1h30 from Paris!
Labels Gîtes de France and Tourism and Handicap
The cottage is labeled 3 ears Gîtes de France.
And Tourism and Disability to accommodate people with reduced mobility or disabilities.
Initiation to fishing
Enjoy the pond on site to introduce children to fishing.
Discovery of Swin-Golf
Great and small taste the pleasures of golf with ease on our private course, on site.
A rural cottage with all the comfort to accommodate up to 8 people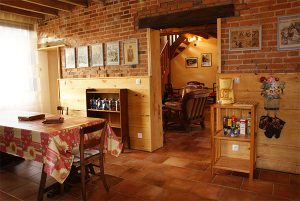 Dining room and kitchen
All the comfort for a convivial stay:
Fridge-freezer, Electric oven, Microwave, Cooking: 3 gas, 1 electric, Dishwasher, Toaster, Coffee machine, Kettle, Raclette set, Fondue set,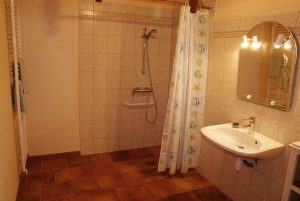 One bathroom per room
One bathroom per room
with walk-in shower and WC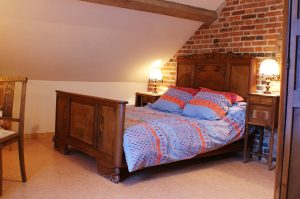 3 bedrooms, sleeps 6
Sleeps 6 for 8 people
2 beds 140, 2 beds 90,
2 beds 80 bunk.
Sheets provided and beds made.
Possibility futon bed 140 on the mezzanine.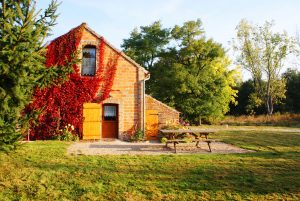 Large outdoor spaces
Picnic table, Garden furniture, Barbecue
More than 2 ha unclosed, Initiation to fishing
in the small pond
(no swimming)
Swin Golf Animations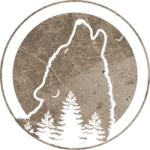 Need informations ?
Contact us: